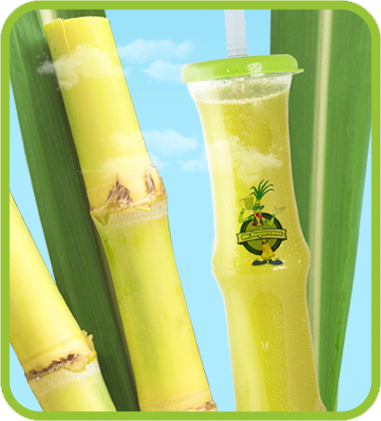 About
Mr. Sugarcane was established in 2014 as a distinct refreshment brand that devotes itself to promote healthy living in the UAE. Our varieties of fresh, delicious sugar cane juice are currently available in 26 Carrefour hypermarkets all over UAE. We're also gearing up to launch a massive expansion drive shortly, by partnering with other leading hypermarket chains in the Middle East region.
Though it is considered as one of the best healthy drink for human, sugarcane juice is often produced and delivered in the most unclean and unhygienic environment-- The usage of the low quality unhygienic machine, poor-quality of raw sugarcane, or even the environment where they are served in worsen the situation. These factors ruin the nutritional value inherently associated with this nutritious fruit, and sometimes even affect adversely those who consume them. The concept of Mr. Sugarcane emerged as an answer to this issue, and it also acts as a better alternative to unhealthy drinks loaded with bad sugar stacked up on the shelves of any retail setting.
We only source top-class sugarcane in association with our farming partners and have built a fully-automated machinery system to make the juices in perfect quality for our consumers.We prepare them in an entirely hygienic environment and pack them in compliance with the highest quality standards followed in the world. Mr. Sugarcane is an embodiment of freshness of our product, pureness of our juice, hygiene method, good nutritional value, most excellent taste, and world class quality of sugarcane product solidified in every drop of the juices we provide.
Mr. Sugarcane is also available in a variety of flavors. Adding different fruit flavors and well known spices to the juice result in unbelievable unique taste that will tickle your taste buds. Yes! You can relish our awesome sugarcane juice at an affordable price at outlets near you! Drop by our stalls in Carrefour and other hypermarkets to savor the real taste of exquisitely made sugarcane juice.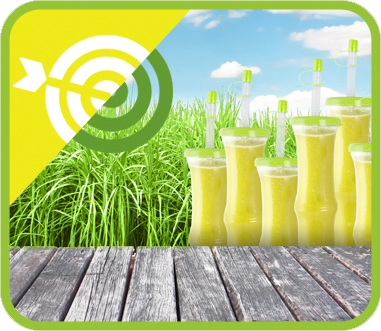 Vision
Successfully establishing our business in other parts of the Middle East region by adopting ideal marketing strategies that promote the excellent health and flavorsome benefits of our sugarcane juices..
Mission
Strengthening the market share of Mr. Sugarcane in the UAE's beverages industry with healthy and delicious sugar cane drinks prepared in the best hygienic environment and delivered as per the highest quality standards.